Azores Amusements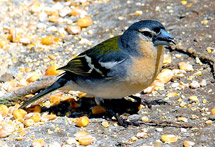 Bird Watching
São Miguel: For enthusiasts and others, this tour is the best way to spot some birds in the Azores. There are 227 bird species in the archipelago. 33 nest here and a third of these are endemic subspecies. With specialized guides, the guest will have the chance to observe the behavior and life-style of these endemic birds. All this while surrounded by magnificent landscapes.
Pico: Bird watching in its natural habitat is easy with the help of binoculars which allow people to watch animal behaviour in a particular way. In Pico Island, there is a large concentration of tiny birds, birds of prey, like the kite, which is the symbol of the Archipelago, as well as seabirds like "cagarras" and "garajaus".
The reason for such bird abundances on Pico Island is the easiness of nidification, because there are a lot of shelters on the rocks, suitable places for bird nests. The overfeeding also helps to keep these birds on the Island.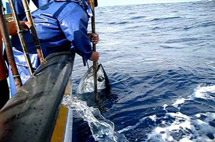 Coastline and Big Game Fishing
The most exciting kind of fishing and the one that in the Azores you have can have a real exciting experience. If you catch fish, they are usually very big and the strength of the fish in its element when trying to escape puts to test the physical and mental fortitude of the fishermen. The fishermen need to know when to pull and how tight to keep the line and the skipper must time and understand the point at which the fish tries to escape. It is the moment where everyone on board will remember.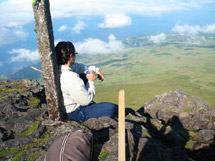 Climbing Pico Mountain
The climbing starts at 1200m (3940ft) and it takes about 3H30 up throughout a 5km trail (3,1mile) in order to reach the summit at 2351m (7713ft).
The experience of climbing the mountain is above all a human challenge, which can only be rewarded by the unique view you get from the summit. Even if you don't get a view, surely you have overcome your challenge.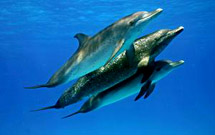 Swim with Dolphins
This activity allows you to observe how dolphins behave in the open ocean, their natural habitat. While you are invited to get in the water, you are not expected to touch the animals.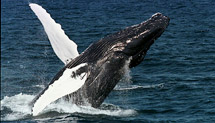 Whale Watching
Every town with a Marina offers whale watching. They take you out on small boats and often get you within ten yards of the whale.
Sperm whales the largest and most numerous in these waters, are readily identified throughout photographs taken of the undersides of their flukes when diving.